DC Partners With the Doral Leadership Institute to Support Teacher Development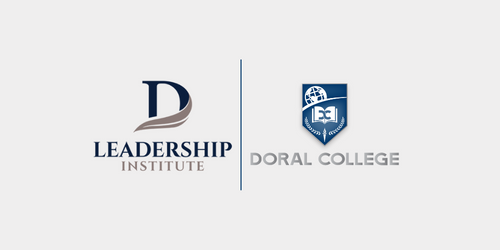 Since Fall of 2021, Doral College has been proud to partner with the Doral Leadership Institute (DLI). Together, both have provided teachers at participating charter schools in Miami Dade and Pasco counties with quality teacher development opportunities that further equip participants with the tools necessary to thrive as an educator.
Doral College provides DLI services such as pathways for initial certification, endorsement course offerings, and coursework options for enrichment and recertification.
DLI participants are not responsible for tuition but should expect to pay for their own materials, such as books. In addition, DLI participants are subject to specific policies and procedures and must abide by these guidelines to succeed in their endeavors.
For more information, view DLI student policies here.